eid mubarak, wordpress 2.3, etc
Oct 18, 2007 · 1 minute read · Comments
islamrandomwebsite
comicseid
sort of late for this, but eid mubarak! just upgraded the blog to wordpress 2.3, i guess i'll have to look into going back and tagging some of the old posts at some point in the future (tm).
in unrelated news, one of my coworkers pointed out the applegeeks lite comic to me. one of the writers of this comic is muslim, and he had some pretty funny comics, especially around eid time. here's one for kicks: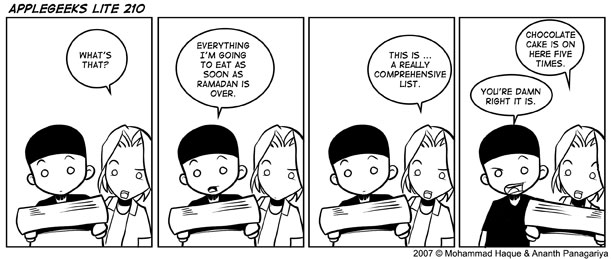 source: applegeeks lite.