qamardeen for android
Sep 3, 2012 · 1 minute read · Comments
codeislam
android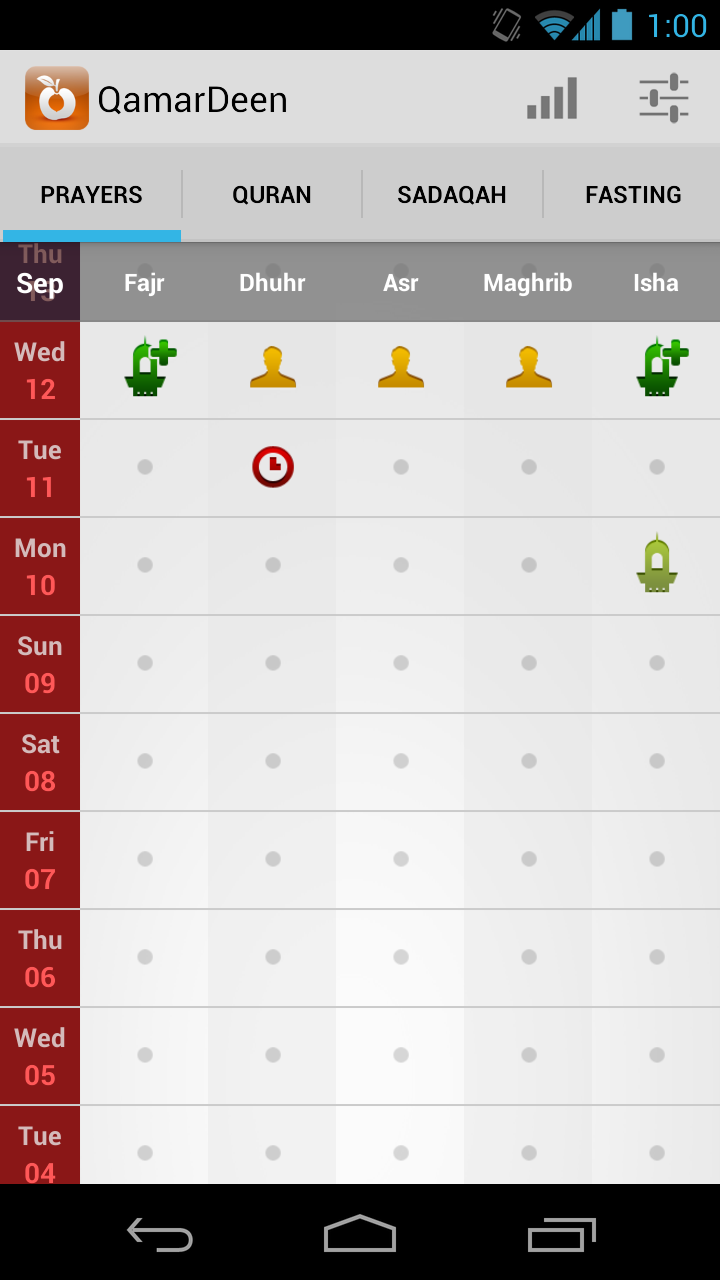 another thing i didn't get a chance to write about earlier is the public beta of qamardeen for android. qamardeen is an application that lets you "taste your islam." i think the official qamardeen page gives a pretty good explanation of what it is and how it is useful.
the android version uses a whole slew of custom views to make the views appear the way they do (while making it easy to manipulate the data). it also uses some open source libraries - mainly actionbarsherlock and achartengine. in addition, it uses a listview with pinned headers similar to the contacts app. you can see the code in use by the contacts app here, or you can read this blog post for more details.
give it a try - you'll find it for free on google play.